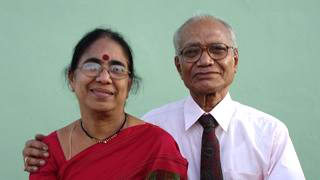 PM-0025
Late Sri SHR Krishna Rao
[1953, Civil]
Retd. Principal Chief Engineer,
South Central Railway
Further Academic Qualifications:
Earlier:
Retired on 30th Sept 1990 as Principal Chief Engineer, South Central Railway
Joined the Indian Railways in 1957 and served for 33 years in various capacities/different sectors like NE/Northeast Frontier Railways, and RDSO, Lucknow (1966-71) and the South Central Railway (1971-1990).
Served for 1 year in CPWD (1956-57).
Served as JE in the HIGHWAYS Dept, Govt of Andhra (1953-56)
Family:
He was blessed with two daughters and a son.
In specific as Alumnus:
He was known to his class mates as SH Radha Krishna Rao .