ECOSAK Visakhapatnam
Kakinada Engineering College (JNTU) Alumni Association
Visakhapatnam Centre
(Regn. No. 1857/2005)
Annual Meet: First Sunday of December in Visakhapatnam
Registered Office: Flat No. 405, Kurupam Towers,
Lawson's Bay Jn., Beach Road,
Visakhapatnam - 530003, AP
Email:
eckalumnivizag@gmail.com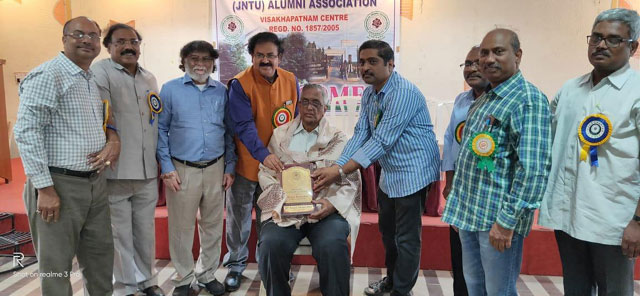 The Association founded in 1982 by Sri ASN Prasad, Prof. T. Venugopala Rao, Sri P. Veerraju and Late Sri CSR Anjaneyulu. And the association registered in 2005 in Visakhapatnam.
Annual Meet:
Alumni meets on the first Sunday of December every year since 1982. All alumni along with their families are invited to the whole day meet.