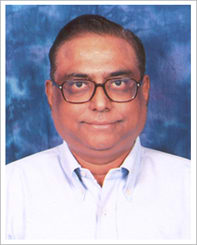 PM-0001
Late Sri Turaga Chandra
[1969, ECE]
Former Director,
New Horizons Software Inc.
Further Academic Qualifications:
Masters in Computer Sciences in 1971 from University of California, Berkeley, USA.
Earlier:
He was the Founder of New Horizons Software Inc. (NHSI) in Lowell, MA, USA. As President & Director, he continued to manage the financials of this company from India. NHSI is a $4M consulting company that provides software development, onsite placement of consultants to organizations throughout USA.
He was Founder of New Horizons Cybersoft Ltd. (NHCL) along with the founders of Karvy Group. NHCL is a partner of HP, SAP to sell and implement SAP Business One solution to the medium size companies in India. NHCL is the leader in providing billing and Total Revenue Management Solutions to Electric Utilities in AP, Karnataka & New Delhi.
He was the Founder and Managing Director of Indotronix Computers Pvt. Ltd. (ICPL) Located in Hyderabad, AP. ICPL was one of the first few software companies started in mid 80s. It was providing consultants to USA first to IIC and later to NHSI.
He held several management positions during 1976-86 in Digital Equipment Corporation, USA.
Family:
Married Annapurna Tadinada in 1974.
He was blessed with two sons.
The first son Srinivas Turaga is Ph.D. in Brain & Cognitive Sciences at MIT, USA.
The second son Diwakar Turaga is working on his MD/Ph.D. program at Washington University, USA.
In specific as Alumnus:
The First Patron and Treasurer of the First Executive Committee of the Association.
Instituted 'Best Teacher' award and 'Best outgoing student' award in our college.
He was instrumental in bringing out the Souvenir for the Diamond Jubilee Celebrations and in collecting the donations for the construction of the Auditorium.