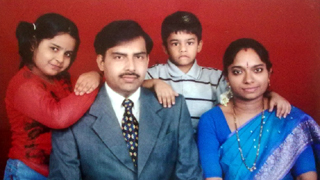 LM-0180
Sri Vulugundam Vayunandan
[1993, CSE]
Director/Head (Delivery & QA),
Versante Software Technologies
Further Academic Qualifications:
Awards & Achievements:
Won various merit scholarships & certificates for the excellence shown in my academics.
Received awards like "Feather in My Cap", "Best Support Award – The Wall" while working in WIPRO.
Technical paper "PDL Extraction from Source Code using Program Dependence Analysis" was published in the CSI-SRC (Computer Society of India - Southern Regional Convention), 1993 . This paper is based on the B.Tech. project work done at NSTL, Visakhapatnam.
Presently:
Working as Director/Head (Delivery & QA) in Versante Software Technologies, Hyderabad for the past couple of years. The company offers products and services in the US Healthcare domain.
Earlier:
Worked in Wipro Technologies for about 14+ years, playing different technical and managerial roles. Have also worked as consultant at various locations in US, UK & Europe.
Worked at Hindustan Shipyard Limited as Engineer in the Data Processing Dept. for 4 years. Got selected for this job through campus interview in 1993 during my B.Tech. final year.
Family:
Have wife and 2 kids. My wife is also from Kakinada. And currently, she is working as Maths Teacher in AMS P. Obul Reddy Public School, Hyderabad.
In specific as Alumnus:
Ours is the first batch in "Computer Science & Engineering" at JNTU, Kakinada.