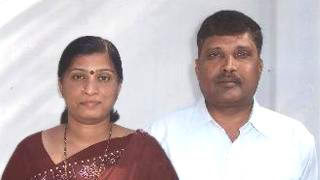 PM-0026
Col. G. Ravi Kumar (Retd.)
[1978, Mech]
M/s. Jaiprakash Associates Ltd.
Further Academic Qualifications:
MBA - Executive Management Program from IIM, Lucknow.
PG in Mechanical Engineering from MS University, Baroda; and specialized in Automobile engineering, Armament technology, Armoured Fighting Vehicles and Laser based instruments.
Artistic, Sports & Other Skills:
Fond of sports as well as adventurous activities; plays Volley ball, Tennis and Squash; hobbies are Stamp/Coin collection.
Awards & Achievements:
Travelled extensively and served in almost all types of terrains. During his Army career, took part in a number of operations including Kargil and Siachen Glacier.
He organized/conducted No. of National level seminars while in service.
He also had the privilege of serving on the Management Committee of Baroda Management Association consecutively for Two years.
Presently:
Presently with M/s Jaiprakash Associates Ltd and presently looking after a prestigious tunnelling project (a 45 Km underground tunnel of 10 m finished dia) emanating from Srisailam reservoir and terminating at Devarakonda (Nalgonda Dist) in association with M/s Robbins USA.
Earlier:
Worked for one year with Neyveli Lignite Corpn Ltd (Thermal Power Station) as a Junior Plant Manger and then joined the Indian Army. Took retirement as a Colonel in Feb 2009.
Contribution to the Society:
Active life member of SOCLEEN (Society for Clean Environment), Baroda and conducted a No of activities on its behalf for a number of years;
Family:
Married to Ms. Padma and has two children; son Kartik in his Third year at BITS Pilani and daughter Shri Ashwini in her 12th class.
In specific as Alumnus:
Secretary (2014 & 2015) in the Hyderabad Alumni Association of JNTU College of Engineering Kakinada.