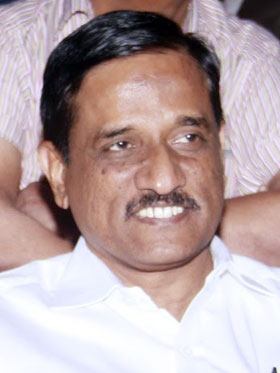 PM-0008
Sri Yelamanchili Kishore
[1981, ECE]
Sr. Vice President,
Polaris
Presently:
Sr. Vice President, Polaris and has rich experience in software products to the core depths and widths of the business Viz., Presales, Consulting, Implementation, Engineering and Support to global customers. He has fulfilled the software needs of FORMTEK, Pittsburgh (a Lockheed Martin enterprise) and a Medical Imaging Software for Carnegie Mellon University, Pittsburgh to name a few and won many awards.
Earlier:
He joined M/s. Era Software Systems Pvt. Ltd. in 1984 and presently it is known as SEEC Technologies Asia Pvt. Ltd.
Contribution to the Society:
He is instrumental in developing a website www.wonderwhizkids.com along with Dr. Abburi Vidya Sagar. This site is of immense help for the youngsters during their education in improving their knowledge base, talent and competitiveness through quiz programs, tests, applets which demonstrate the principles of science. This ultimately helps in deciding their careers. To feel its excellence, one should only visit the site.
Family:
He is married to Smt. Anitha and the couple is blessed with two sons Ravi Kiran and Sasi Kiran and are doing Engineering in ECE and schooling.
In specific as Alumnus:
He has created the Yahoo Group jntueckhyderabad@yahoogroups.com for our Alumni Association and has been giving total support along with Dr. Abburi Vidya Sagar and Sri Dasaradha Gude.