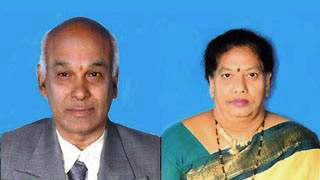 PM-0019
Sri KVRS Murty
[1970, Mech]
Retd. Deputy Director (Engg.),
IICT, Hyderabad
Presently:
Retired as Dy Director (Engg.) from Indian Institute of Chemical Technology on 31st October, 2006.
Apart from being a Member of many Professional Institutions, he is a Lead Auditor ISO 9001 2000, certified by Nagel Buyers, UK.
Earlier:
He served in BHPV and AP Industrial Gases Ltd., before joining Indian Institute of Chemical Technology. He worked for the Technology development on coal Gasification for Integrated Gasification combined cycle power generation for high ash content Indian coals.
In association with Bectel Corporation, USA & NTPC, he submitted reports for 600 MW Plant to Government of India. He was also project team member for number of R&D programs.
Family:
He is married to Smt. Janaki and blessed with a son and two daughters who are well settled in US.