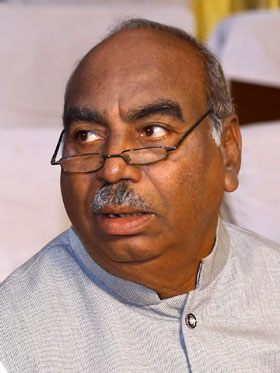 PM-0012
Sri BCV Subba Rao (Aswini)
[1970, ECE]
Founder,
Aswini Group
Presently:
Now he is leading Vanaprastha Asrama and is known as Vanaprasti Loksevak Aswini Subba Rao.
Earlier:
He was a small scale industrialist in Electronics field. In 1990, he established the Aswini Homeo & Ayurvedic Products Ltd. From then on, he marched ahead with great speed with ever increasing popularity.
Contribution to the Society:
He established Aswini Charitable Trust and is a popular philanthropist. The Trust dispenses medicines against scorpion bites and snake bites which are stated to be quite effective.
He is also a founder Trustee of Bharat Vikas Charitble Trust.
He established Gayathri Chetana Kendra at Hyderabad.
In specific as Alumnus:
He is popularly known as Sri Aswini Subba Rao rather than Sri Batchu Chinna Venkata Subba Rao.
He sponsored the Alumni meets in the past so many years and but for his solid support, the first Annual Alumni Meet in December 2006 by the Association could not have been successfully held.