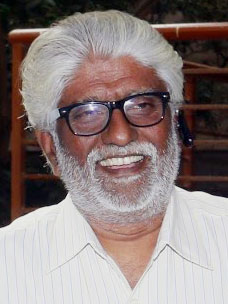 PM-0013
Sri Pidikiti Raghu Prasad
[1979, Civil]
CEO,
Delta Construction Systems Limited
Further Academic Qualifications:
Trained in 'Advance Rock Blasting Techniques' with Dyno Nobel, Sweden in 1997
Presently:
CEO, Delta Construction Systems Limited
The company specialises to take up contracts in heavy engineering construction and mining with particular specialisation in construction of underground structures and eco-friendly mining methods. The company is involved in construction of cut and cover tunnels and underground stations.
One of the prestigious projects they are involved in is Delhi Metro, since 2002.
Earlier:
Managing Partner in West Coast Construction Company, Goa.
Family:
He is married to Smt. Geetha Latha and blessed with two sons. Both of them are studying Mechanical Engineering.
In specific as Alumnus:
One of the earliest Patrons to support the Alumni Association.